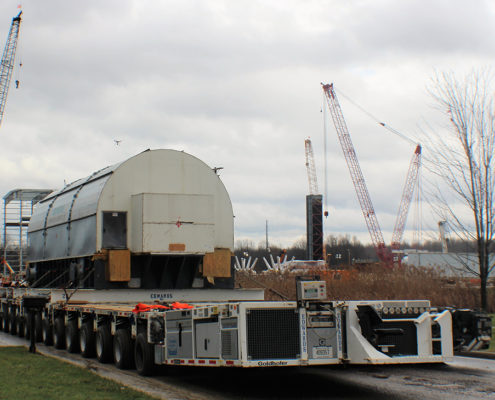 Edwards Moving & Rigging transported a Gas Turbine Generator to a new power plant construction in the Midwest US.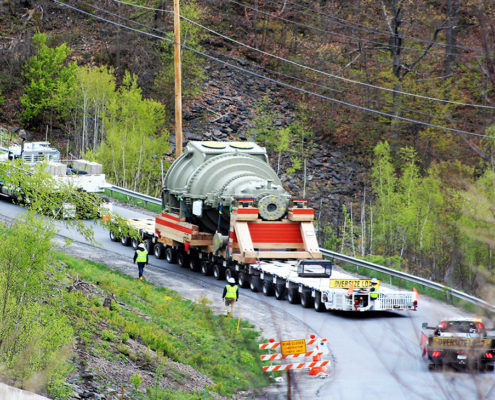 Watch our Goldhofer ADDrive power this 375,000 lb. turbine up a 11% incline in the mountainous northeast US to the job site and then maneuver on site for offload placement.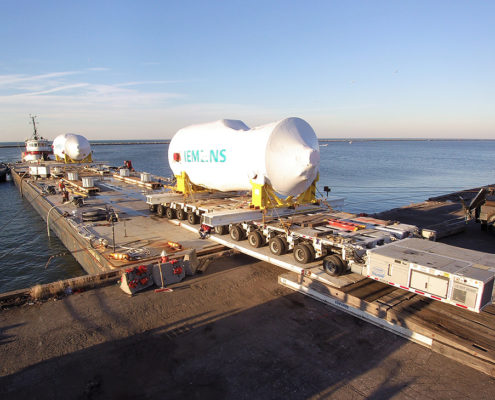 This multi-modal transport involved barge and rail for final delivery to the job site.