Edwards Project Cargo Video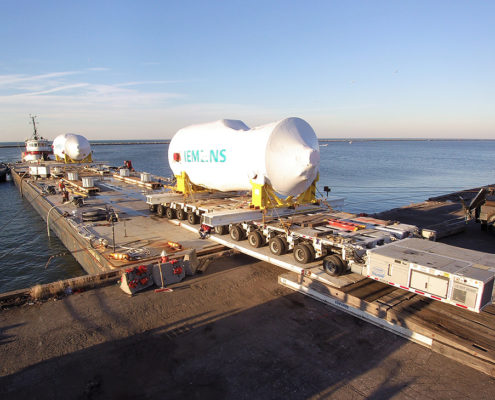 This multi-modal transport involved barge and rail for final delivery to the job site.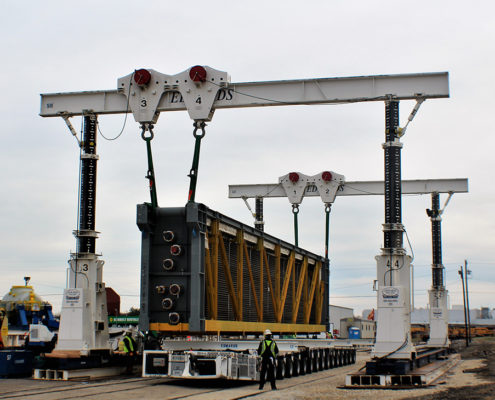 Edwards Moving & Rigging offloaded (32) HRSG modules from incoming rail cars at a job in the Midwest US utilizing our 700 ton Gantry System.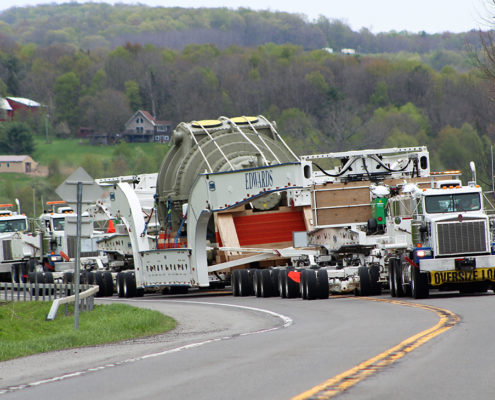 Edwards Moving & Rigging was awarded the transport of three (3) turbines from the manufacturer to a new combined cycle power plant in the Northeast US. Watch how our A-500 Dual Lane Expandable Transporter easily moves the first turbine over a multi-state 230 mile route.